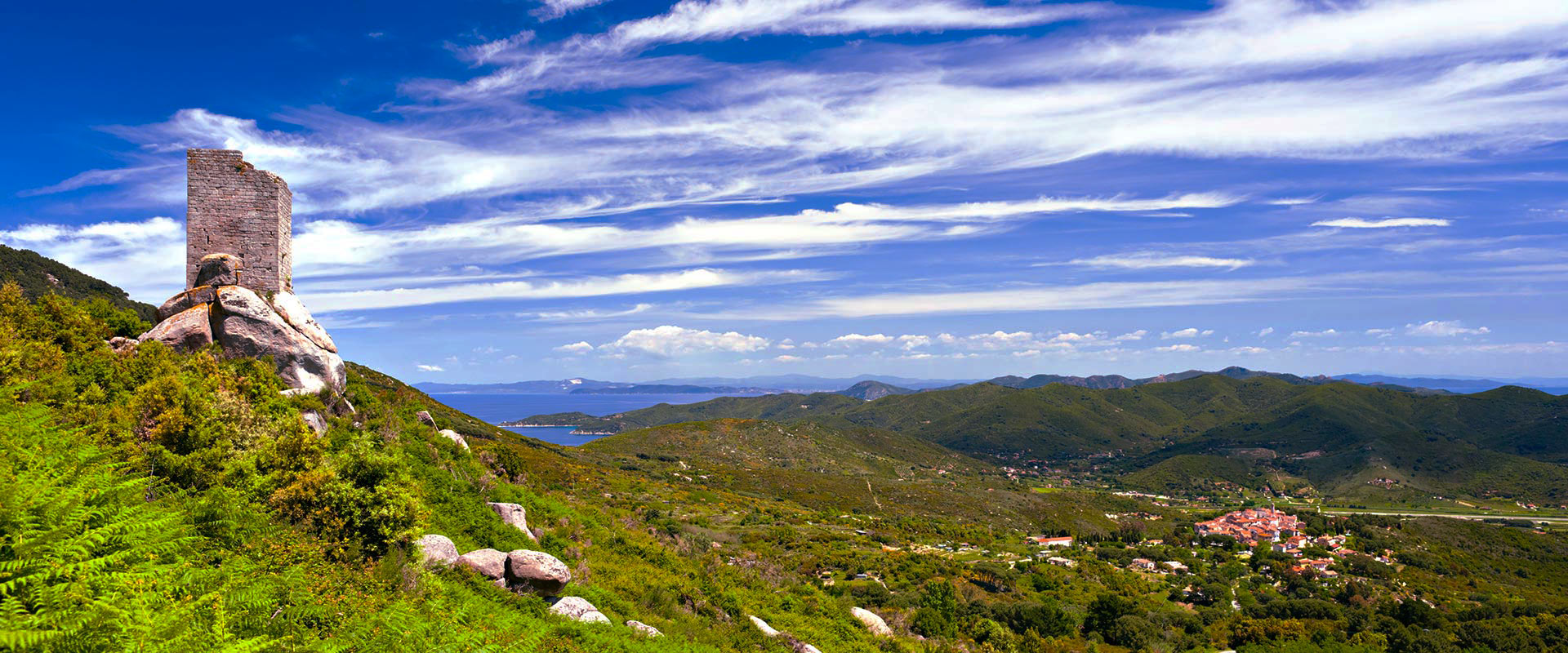 The legend tells that the necklace of Venus was broken and 7 pearls fell into the Tyrrhenian Sea, from then on are grown the 7 beautiful islands of the Tuscan archipelago.
Today there is the island of Elba, Giglio, Capraia, Montecristo, Pianosa, Giannutri and Gorgona a unique habitat with mild climate, flora, fauna and history.
The National Park of the Tuscan Archipelago protects the Islands since 1996 "with 7-stars."
Elba is the largest of the seven sisters and the third largest Island of Italy and has a coastline of no less than 147 km, through a variety of different landscapes: from the romantic fishing villages to the villages in the hills of green valleys and the white Sand beaches.
It has about 35,000 inhabitants, living in 8 different communities. The largest community is Portoferraio.
The ferries bring you from the 10 km remote from the mainland to Elba Island. Piombino – Portoferraio, Piombino – Cavo. A small international airport allows you to fly directly from few European cities to Elba.
The Monte Capanne with its 1019 m is the highest mountain on Elba Island. From this mountain you can enjoy a panorama of a large part of the Tuscan archipelago.
Do not miss the traditional folk festivals, because some are extraordinary and fascinating, as the commemoration of the legend dell'Innamorata and the Wine Festival or the fireworks, festivals, concerts and theater performances.